Magnet Institutions Old & NEW!
New Haven provides world-class education for both you and your entire family!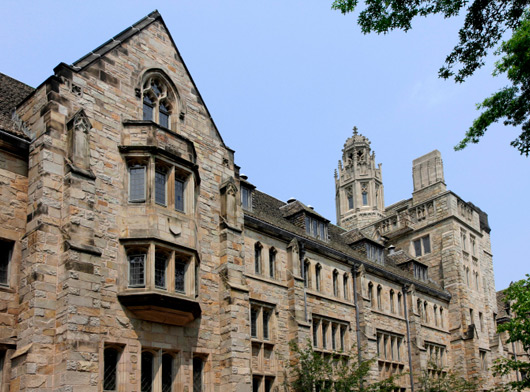 The city of New Haven and surrounding areas, including West Haven, not only have some of the country's best, but some of the world's best leading educational institutions and medical facilities! Home toYale University since 1701, to the University of New Haven (UNH), and to Southern Connecticut State University (SCSU), New Haven is a hub for intellectual stimulation and culture. It is also a magnet for scientific exploration and healthcare with its many hospitals and medical facilities such as the Yale New Haven Hospital and Yale New Haven Children's Hospital.
And our apartment buildings at Hadley are in prime locations roviding easy access to these institutions! Our New Haven East Rock buildings are only minutes away from Yale's main campus and many hospitals including the Yale New Haven Hospitals, and our Westville buildings are near UNH and now minutes away from Yale's NEW West Haven Campus!
And if you want to give your kids a great education, our various buildings are the perfect places in which to live since they are also closely located to very desirable and competitive elementary schools and high schools such as the highly sought-after and exclusive Worthington Hooker School in the East Rock area, and the Hopkins School located in the Westville section of New Haven.
Bottom line: If you're looking for convenience and proximity to your job or school as well as to good hospitals, contact us for an appointment to visit one of our high quality apartments!
New Yale School of Management (SOM) Opening!
Located on Whitney Avenue in the center of New Haven and just steps away from some of our finest apartment buildings here at Hadley, The Yale School of Management inaugurated its new home, the Edward P. Evans Hall, on January 9th 2014! Classes just started on January 13th, and SOM is already in full swing. And it doesn't matter whether you're even a part of the school itself, you can still attend and participate in many of SOM's events, lectures, art showings and more by signing up for them either in person or online! To view their upcoming events and to sign up, just visit http://som.yale.edu/yale-som-connect/news-events.
So by renting one of our apartments here at Hadley Inc., you'll not only become a part of our family, but you'll also have access right outside your East Rock building door to a fun and active community where there's always something exciting to do and new to discover!
News for Yale's West Campus!
Opened about 5 years ago, Yale's brand-new 136- acre West Haven Campus that it bought from Bayer HealthCare is now buzzing with business! Qualified as "transformative" in Yale news, this West Haven campus is now home to US and international scientists, medical students, environmentalists, researchers, art conservationists, and many others all dedicated to the pursuit of knowledge, technological innovation, and discovery. Yale West Haven Campus's focus on the future is evident in its educational interdisciplinary approach which melds and brings together the Faculty of Arts & Sciences, the School of Medicine, and the School of Engineering & Applied Sciences. Scientific innovation is at the core of the campus, and researchers are working on many exciting new frontiers in areas such as cancer and genomics. The West Haven Campus is also now the sole home and headquarters for the Yale School of Nursing!
So, if you're already a part of or are a prospective part of this exciting community, make your life easier by checking out our beautiful West Haven apartments which are only minutes away from these amazing facilities!
Did You Know?
The addition of the Yale West Campus has increased Yale's geographic size by almost 50%!
Just a month ago in December 2013, President Obama himself awarded two of Yale's West Haven Campus doctors Dr. Andrew Goodman and Dr. Young Kim from Yale's School of Medicine with the 'Presidential Early Career Awards for Scientists and Engineers'- the highest honor bestowed by the government on young scientists and engineers.