New Haven Dining and Deals!
Food for every mood (and budget!)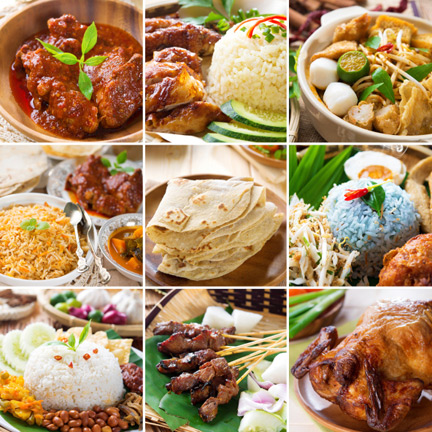 Who doesn't love food? No matter your mood or budget, New Haven provides you with a wide variety of restaurants and cuisines ranging from comfort food, Cajun, and great seafood to fresh-baked pizzas and savory Italian cuisine, from great Sushi and authentic Japanese food to delicious Indian, Malaysian, and Chinese restaurants, from amazing Thai cuisine to homey Diner favorites, low-cost (but not low quality!) family-friendly places like the Shake Shack, hot and fun Mexican restaurants, mouth-watering steak houses, fresh and healthy markets, and finally one of the largest selections of Connecticut's finest and most well-renowned haut-gamme restaurants like The Union League Cafe. So, if you want a great place to take your kids, a fun and trendy place to go with friends, a quiet corner cafe to work, a quick bite or a place to savor your food, regardless of your budget New Haven will always have a place for you.
NEW! Let your taste buds travel for free around the world in downtown New Haven to select restaurants spanning many cuisines!
Park New Haven has recently begun a partnership called the Downtown Restaurants Parking Partnership with a growing group of restaurants allowing you FREE parking when you dine in any of them. Every day of the week from 4pm to 3am you can park for free in the Temple Street and Crown Street Garages when you ask your server for a Validation Card. So there's definitely no need for plane tickets to sample different foods, and now there's no need for parking tickets either! View a list of restaurants currently participating in the partnership.
Are you a student tight on cash but still want to go out and enjoy a good meal with friends?
You're in luck because many restaurants in New Haven offer great student discounts up to 15% off when you present your student ID! View a list of great student-friendly restaurants.
Looking for fresh and healthy places to shop with organic or gluten-free products?
The Edge of the Woods Natural Market is just the place for you! Conveniently located right near Yale's downtown campus, many of our buildings, and the Yale New Haven Hospital St Raphael, its products are not only all organic and natural, but many are also gluten-free, dairy-free, and vegan. It's a paradise easily rivaling Whole Foods, as it has an incredibly wide selection of products and fresh produce, a kitchen serving breakfast, lunch and dinner, fresh-ground fair-trade coffee beans, and the best part (in my opinion), its bakery, wherein the breads and sweets are freshly baked every day, are all organic, kosher, and many gluten-free, dairy-free and/or vegan! And most of all, it's all delicious! (And if that weren't enough, they are also completely environmentally and third-world country labor conscious and have many fair-trade products.)
There are many more great markets, some indoor some outdoor, some seasonal and some year-long, one of which, perfect in this cold weather, has an indoor farmer's market minutes from Yale's downtown New Haven campus and the New Haven Free Public Library. Drop by CitySeed's Indoor Winter Farmer's Market that boasts an enticing, colorful array of fresh produce, and is open every Saturday from 10am-1pm now through April 26th. And if you want to have a meal or grab a snack, CitySeed also has a cafeteria at the Metropolitan Business Academy (MBA) on Water Street.
Did you know?
The FIRST hamburger and steak sandwich ever served in US history were made right here in New Haven at Louis' Lunch restaurant – a statement that is officially endorsed by The Library of Congress! So, if you want a true hamburger, go to Louis' Lunch which opened in 1895 and is the oldest hamburger restaurant in the US, located on Crown Street and still owned by the same Lassen family– the real deal!!
Dubbed in 2013 as having the best pizza in the country, Frank Pepe Pizzeria Napoletana (Pepe's) is the birthplace and home to New Haven-style pizza known locally as 'apizza'. Its' thin-crusted but soft and chewy-interiored pizzas have attracted many celebrities including Robert De Niro, Frank Sinatra, Bill Clinton, Vince Vaughn, Meryl Streep, and many more! So, if you're looking to try the "Best Pizza on Earth" (according to The Guardian), go to Pepe's located on Wooster Street!